Click the image to enlarge!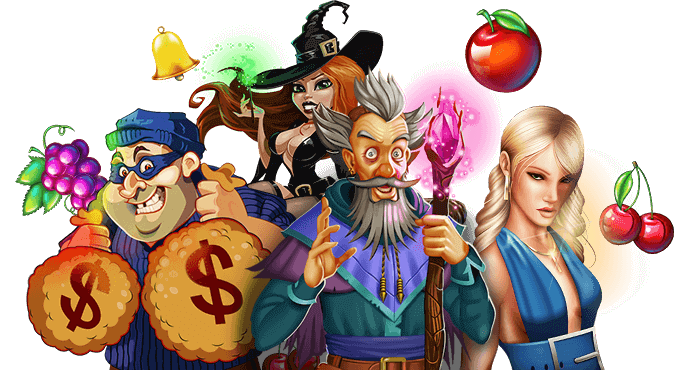 Things you didn't know people do in Las Vegas infographic created by SlotsofVegas.com
One very good example of a reverse-engineered law (i.e. no law at all, but a presentation of what has happened) is the one called Moore's Law. From the evolution of this law, one can see how this type of laws are created: they are basically continuously modified to fit what has happened in the past. So they have actually very little predictive power in the long run. I believe many laws in economics are just like this one, but let me concentrate on this, because this is way closer to my circle of competence and work.
I absolutely admire what Gordon Moore and Intel has done so this article is in no way meant as attack against them. I don't know who have modified the law and when, but that does not matter in the end because the "law" now in circulation has very little to do with the original one.
Ten Things to Know About the Future of Comics

1. Newspaper comics are dead. I wish it were otherwise, but it's impossible to get around the fact that no one under a certain age—and that age gets higher all the time—considers newspapers essential daily reading. The strip format will survive online, and maybe in other print media (four-panel comics are currently very popular in Japan, where they typically run in weekly magazines in chunks of six strips at a time), but the classic syndicated newspaper strip has been dying for a long time and I see little hope for resuscitation. Enjoy Richard Thompson's glorious Cul de Sac, because it's probably the last great comic strip.
4. The audience is infinitely fragmented. Contrary to popular belief, a lot of teenage comics fans don't read manga. Or they used to read manga, but they've long since moved on to something else. There's almost nothing that everybody reads. I've talked to kids for whom Scott Pilgrim is the modern equivalent of Watchmen—a seminal reshaping of the pop-cult universe they inhabit—and kids who have never heard of it, kids who only read shonen manga and kids who only read shojo manga, kids who are only interested in goth comics or zombie comics or Fables. Open the discussion to webcomics, and the audience fragments all the way down to the tip of the long tail; on the Internet, everyone is famous for fifteen people.
The Japanese define taste again
Now that umami, the indescribable flavor associated with yumminess in foods like soy sauce and cheese, has been declared the fifth taste, chefs are moving on to kokumi, a taste that is often described as richness or "mothfulness."
Kokumi is a non-tasting food or flavoring that, when combined with other foods, enhances "sweet, salty, and umami tastes" according to Japanese researchers at Ajinomoto, a Japanese seasonings and food product company, that published their findings in the November 2009 and January 2010 editions of the Journal of Biological Chemistry.
Russian bears treat graveyards as 'giant refrigerators'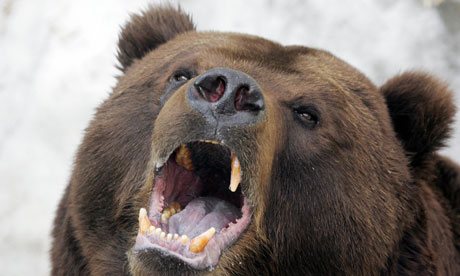 From a distance it resembled a rather large man in a fur coat, leaning tenderly over the grave of a loved one. But when the two women in the Russian village of Vezhnya Tchova came closer they realised there was a bear in the cemetery eating a body.
Russian bears have grown so desperate after a scorching summer they have started digging up and eating corpses in municipal cemetries, alarmed officials said today. Bears' traditional food – mushrooms, berries and the odd frog – has disappeared, they added.

The Vezhnya Tchova incident took place on Saturday in the northern republic of Komi, near the Arctic Circle. The shocked women cried in panic, frightening the bear back into the woods, before they discovered a ghoulish scene with the clothes of the bear's already-dead victim chucked over adjacent tombstones, the Russian newspaper Moskovsky Komsomelets reported.
One major cause of misunderstanding between men and women is the awkward fact that sexual intercourse, which we imagine will bring us closer together, is poorly designed to give pleasure to both parties. Jeremy Laurance goes back to physiological basics
If we were designing men and women to deliver maximum sexual satisfaction to one another, we would not start from here. The reason, as Shere Hite noted, has to do with the position of a tiny, but neglected organ – the clitoris.
Conventional sexual intercourse, in which the penis is inserted into the vagina, may be an efficient method of reproduction but is doomed to failure when it comes to maximising sexual pleasure – at least for the woman.
Maldives police to probe foul-mouthed wedding ceremony

Police in the Maldives are to launch an investigation after a foreign couple who thought they were renewing marriage vows were in fact being subjected to a torrent of abuse.
A video has emerged of the unidentified Western couple taking part in the ceremony at the Vilu Reef resort.

Instead of words of blessing, the celebrant calls the couple "swine" and "infidels" in the local language.