Are you interested in learning about the world's most interesting and expensive pianos? This list will give you just that. Let's jump right in.
4. John Lennon's Model Z
The Model Z piano was originally bought by The Beatles member, John Lennon, in December 1970. He composed and recorded one of his immortal classic "Imagine" and was filmed playing the song on it for the very first time for his wife. Though it was not as artistic-looking as some of the other pianos on this list, and for the fact that it was fairly ordinary (because it was actually made out of ordinary walnut); it still attained the stardom through Lennon's popularity. The piano got some cigarette burns due to the singer's smoking habit but that possibly only adds to the value. It was believed that this piano symbolized to be a piece of art in British History. The piano was then sold at an auction in the year 2000 for $ 2.1 Million by British Superstar George Michael.
But then as George finish using this precious piano to complete his album, he then came up to a thought of returning Lennon's piano. Presently, Model Z piano can be seen at Liverpool Museum and displayed to public. As George Michael says, "the piano was not the type of thing that should be in storage somewhere or being protected, it should be seen by people." Now the piano serves to be a historical landmark in the whole world.
3. Marilyn Monroe´s Piano

This piano originally belonged to Marilyn's mother and maybe that's why she had an impressive sentimental attachment to this instrument, her feelings were even expressed in a book published by the artist. The last owner of the piano was Mariah Carey, the singer bought it for a price of $662,500 USD, yes, and that's a big price for a piano. Actually the estimated price of that piano is approximately $10,000 USD, but since one of the most famous movie stars, Marilyn Monroe, was the owner, the piano's value increased tremendously.
2. Alma-Tadema Piano
This piano is really expensive, its value is approximately 1.2 million USD, that price was given mainly because of its fine art decorations, elaborated by the famous artist Sir Lawrence Alma Tadema (now we know why its name). The Alma-Tadema is also very interesting because it has been named as the most artistic piano ever produced a total work of art. Incredibly, almost a century later a Steinway Piano Dealer Los Angeles completed an exacting re-creation of the original piano, being the most expensive and elaborated project they realize. The re-creation tried to represent identical features, due to it was made with a historical significance, recreating every aspect of the original piano as closely as possible. The re-created version is valuated to half price, $675,000 USD.
1. Heintzman Crystal Piano
This is the most expensive and particular piano in the entire world, it's made totally of crystal with futuristic features. This incredible piano was purchased by an anonymous buyer for 3.2 million USD. This crystal piano's debut was in 2008 during the Opening Ceremony of the Summer Olympics in Beijing. The piano was played at the Opening Ceremony of the said Olympics by renowned Chinese pianist Lang Lang, with a classical piece "Starlight"
Click the image to enlarge!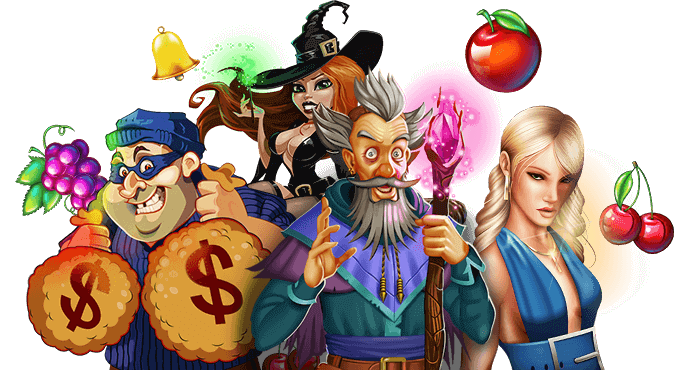 Things you didn't know people do in Las Vegas infographic created by SlotsofVegas.com
Militarized Skateboard Perfect for Hipster Invasions


This is the DTV Shredder, a militarized skateboard with two caterpillar tracks. It can travel at over 30mph, go up 40-degree slopes, turn around in four feet, and be remotely operated. It's also quite spectacular in action.
The Cost of Tweets (CO2 Emissions)

According to data from Twitter, published in February 2010, every day around 50 million tweets are sent over the popular micro blogging platform.
Considering an average time of 10 seconds to write one single tweet and the average consumption of 250 watt/hour for one single computer, the total daily consumption amount to 35 kW h (kilowatt hour).
A Small Act Can Change the World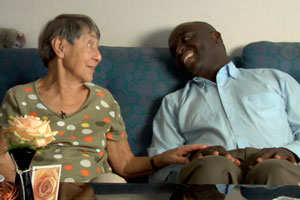 One day in the mid 1970s, a pre-school teacher living in Sweden named Hilde Back decided to sponsor an African student. Hilde, a Holocaust survivor whose parents were killed in the camps, lived modestly as a refugee in the safe haven of Sweden. Every month she put a few dollars in an envelope and sent it to a Kenyan boy named Chris Mburu. This was enough to get Chris through school. (In Kenya, at the time Chris was in school, students had to pay for their primary and secondary school education. Today, primary is free in Kenya, but secondary still costs.) Chris was inspired by his mysterious benefactor who lived so far away. Not only did he become a star student, he moved on from his village to eventually graduate from Harvard Law School. He became a United Nations human rights advocate, a post he holds today.
One small act — a couple of bucks — changed his life. But it gets better. Chris decided to honor the benefactor he had never met. He established the Hilde Back Education Fund to sponsor more Kenyan students, to improve more young lives. Eventually, he tracked down the 80-year-old Back and brought her to Africa to see the results of her generosity.
It sounds a little like fiction, but this is the true story told in A Small Act, a documentary directed by Jennifer Arnold. Jennifer attended the University of Nairobi with Chris's cousin, and experienced firsthand what Kenya was like. She wanted others to have the experience of a prosperous Kenya with a sizable middle class. She set out to make a film about that and discovered even more.
World's Biggest, Strongest Spider Webs Found
A river-spanning spider web dwarfs a park ranger in Madagascar in 2008. Made of the world's strongest known biological material, the web is the product of a new species, the Darwin's bark spider, which makes the world's largest webs of any single spider, new studies say.
Zoologist Ingi Agnarsson and colleagues have found Darwin's bark spider webs as wide as 82 feet (25 meters)—about as long as two city buses.

In Andasibe-Mantadia National Park (pictured), "the park rangers knew about them, and I think they've shown them to tourists for a while," said Agnarsson, of the University of Puerto Rico.
Oil Stones: A Soviet City in the Middle of the Sea
In 1940s and 1950s, right after the World War 2 Russia had to recover from the consequences of the Nazi invasion. Lots had to be done and as we know to complete something you need to have enough energy. And energy at that times as well as it is much likely now meant oil.
At that times the known oil reserves differed from what people in Russia know about it now. The main places to drill for oil was Southern Russia on contrary to frozen Northern Siberian regions as it's for now. And the gemstone of the Soviet Oil production was Caspian sea region, mainly the territories that are an independent state of Aizerbajan now.