Click the image to enlarge!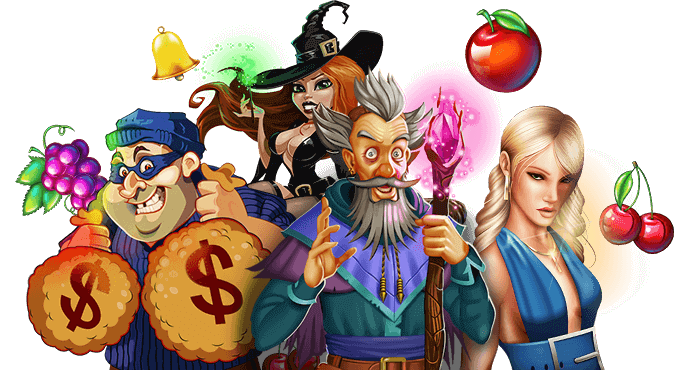 Things you didn't know people do in Las Vegas infographic created by SlotsofVegas.com
WikiLeaks chief: Expect UFO talk in future files
WikiLeaks founder Julian Assange said on Friday that there were some references to UFOs in "yet-to-be-published" confidential files obtained from the U.S. government.
Asked if he has ever been forwarded documents dealing with UFOs or extraterrestrials, Assange responded, "Many weirdos e-mail us about UFOs or how they discovered that they were the anti-Christ whilst talking with their ex-wife at a garden party over a pot plant. However, as yet they have not satisfied two of our publishing rules: 1) that the documents not be self-authored; 2) that they be original.

"However, it is worth noting that in yet-to-be-published parts of the Cablegate archive, there are indeed references to UFOs."

better than no job by antwerpenR
Bros Guide to Getting a Bro-job from a Slampiece
Guys, you can back me up on this. Everybody loves a good beej occasionally… or more like every minute of every day. Of course, some of us don't have enough Q factor to have a slampiece at our beckon call who's BJ-ready. The fact is that most of us spend our precious time negging girls hardcore and working our Q, but they can't even appreciate the our hard work by opening up and saying ah.
If the stars and the planets align and you find that, after hours of begging and pleading — even though you know they want it — you have a willing slampiece, then there are some rules you should abide to make sure this movie opens on multiple nights.
Be smart here and don't ruin it for her. You're already smarter than most bros because you're reading this article. Good bros know that you gotta work out your mind just as much as you work your quads.
Here are a few things you shouldn't do to not spoil it for a honey.
One: Know where to finish
No matter how many times you've watched There's Something about Mary and think it'd be hilarious to give her a little bit of super-hold mousse, don't ruin her hair. She probably paid like way too much money at the salon for that. She'll be like super pissed cause you wasted her money. You're not Ben Stiller dude.
Two: Don't Switch-Up the Style!
Yeah, we've all got our signature move (the ladies need that personal touch), but I've seen way too many bros cash their check in when they start grabbing her head and thrusting it downward with the ferocity of Rainman trying to finish up before Wapner. Yeah, Rain Man was a pretty tight movie.
Three: Never Lose your Focus!
Yeah, so it's totally pimp to watch TV or check your Facebook while your girl's doing the do down below. Have you ever seen Swordfish, bro? Some guy got a beej while hacking into the government or something. That movie was tighter than a mother-eff.
Stay cool though. If you're gonna be on the internet, this isn't the time to be planting crops on your Farmville account. If you're expecting it to happen again, you have to let her know you care. While she's down there, you could post a <3 on her Facebook wall or something. Be creative. Four: Don't be an Ingrate!
Guys, say thank you. Buy her a steak or something afterwards. Real men don't pay, but even if you are paying for the job, be a gracious employer. If you make her feel like you didn't appreciate all the hard work that she did working your hard, she might wanna file for worker's comp or something.
That's pretty much it. Follow those four steps and you should be good to go with getting daily do. Now find a slampiece of your own and start practicing.
One very good example of a reverse-engineered law (i.e. no law at all, but a presentation of what has happened) is the one called Moore's Law. From the evolution of this law, one can see how this type of laws are created: they are basically continuously modified to fit what has happened in the past. So they have actually very little predictive power in the long run. I believe many laws in economics are just like this one, but let me concentrate on this, because this is way closer to my circle of competence and work.
I absolutely admire what Gordon Moore and Intel has done so this article is in no way meant as attack against them. I don't know who have modified the law and when, but that does not matter in the end because the "law" now in circulation has very little to do with the original one.
Ten Things to Know About the Future of Comics

1. Newspaper comics are dead. I wish it were otherwise, but it's impossible to get around the fact that no one under a certain age—and that age gets higher all the time—considers newspapers essential daily reading. The strip format will survive online, and maybe in other print media (four-panel comics are currently very popular in Japan, where they typically run in weekly magazines in chunks of six strips at a time), but the classic syndicated newspaper strip has been dying for a long time and I see little hope for resuscitation. Enjoy Richard Thompson's glorious Cul de Sac, because it's probably the last great comic strip.
4. The audience is infinitely fragmented. Contrary to popular belief, a lot of teenage comics fans don't read manga. Or they used to read manga, but they've long since moved on to something else. There's almost nothing that everybody reads. I've talked to kids for whom Scott Pilgrim is the modern equivalent of Watchmen—a seminal reshaping of the pop-cult universe they inhabit—and kids who have never heard of it, kids who only read shonen manga and kids who only read shojo manga, kids who are only interested in goth comics or zombie comics or Fables. Open the discussion to webcomics, and the audience fragments all the way down to the tip of the long tail; on the Internet, everyone is famous for fifteen people.
The Japanese define taste again
Now that umami, the indescribable flavor associated with yumminess in foods like soy sauce and cheese, has been declared the fifth taste, chefs are moving on to kokumi, a taste that is often described as richness or "mothfulness."
Kokumi is a non-tasting food or flavoring that, when combined with other foods, enhances "sweet, salty, and umami tastes" according to Japanese researchers at Ajinomoto, a Japanese seasonings and food product company, that published their findings in the November 2009 and January 2010 editions of the Journal of Biological Chemistry.
Russian bears treat graveyards as 'giant refrigerators'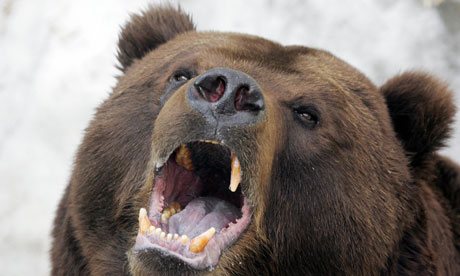 From a distance it resembled a rather large man in a fur coat, leaning tenderly over the grave of a loved one. But when the two women in the Russian village of Vezhnya Tchova came closer they realised there was a bear in the cemetery eating a body.
Russian bears have grown so desperate after a scorching summer they have started digging up and eating corpses in municipal cemetries, alarmed officials said today. Bears' traditional food – mushrooms, berries and the odd frog – has disappeared, they added.

The Vezhnya Tchova incident took place on Saturday in the northern republic of Komi, near the Arctic Circle. The shocked women cried in panic, frightening the bear back into the woods, before they discovered a ghoulish scene with the clothes of the bear's already-dead victim chucked over adjacent tombstones, the Russian newspaper Moskovsky Komsomelets reported.