Fighting hunger with flood-tolerant rice
Posted on February 7, 2009
Fighting hunger with flood-tolerant rice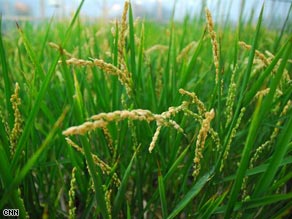 If every scientist hopes to make at least one important discovery in her career, then University of California-Davis professor Pamela Ronald and her colleagues may have hit the jackpot.
Ronald's team works with rice, a grain most Americans take for granted, but which is a matter of life and death to much of the world. Thanks to their efforts to breed a new, hardier variety of rice, millions of people may not go hungry.

About half the world's population eats rice as a staple. Two-thirds of the diet of subsistence farmers in India and Bangladesh is made up entirely of rice. If rice crops suffer, it can mean starvation for millions.
Comments