No, Really, How Much Is $700 Billion?
Posted on September 26, 2008
No, Really, How Much Is $700 Billion?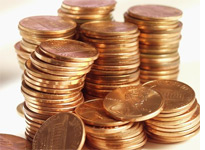 Federal Reserve Chairman Ben Bernanke and Treasury Secretary Henry Paulson urged Congress Tuesday morning to authorize a $700 billion bailout of struggling financial institutions. Although the congressional leadership has indicated its willingness to get onboard with the plan, rank-and-file lawmakers from both parties are balking at what's been called the largest bailout in U.S. history. Just how much is $700 billion?
A lot, or not that much. There are about 300 million men, women, and children currently living (legally) in the United States, so the bailout is equal to roughly $2,300 per person. That's right around what we each paid, on average, for gas and oil in 2006 ($2,227) and a bit less than our average personal tax burden ($2,432).

Stepping away from average Joes, $700 billion is equal to about 12 Bill Gateses. The assembled net worth of the Forbes 400 is $1.57 trillion, or more than twice the cost of the bailout. Titanic, one of the highest-grossing movies of all time, raked in $1.8 billion from the worldwide box office, so James Cameron would have to make roughly 381 Titanic-sized blockbusters to settle Wall Street's debts. According to the Centers for Disease Control, the single-year cost of obesity in the United States was $117 billion in 2000, or about one-seventh the bailout—although that number has been disputed.
Comments