Wisconsin School of Chainsaw Carving
Posted on April 24, 2007
The Wisconsin School of Chainsaw Carving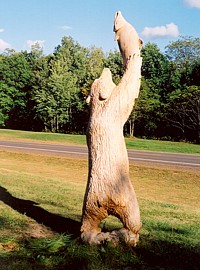 The only state-licensed chainsaw carving school in the United States.
In-depth chainsaw carving training for the career oriented student.
The purpose for Wisconsin School of Chainsaw Carving is to teach students professional techniques and methods so that they will know how to do high quality chainsaw sculptures. Our goal is to raise the standard of chainsaw scupltures from one of a crude art form to one of a refined piece of art. The student will learn professional systematic procedures that will help to enable him to have the potential to make a living at wood sculpturing.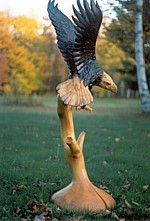 Comments